General Information & Fees
General Information
The Proprietor and Licensee of the centre is Sheree Lydon.
Hours of Operation
The Pre School is open from 7.30am until 4.30pm, Monday to Friday. We are open for 48 weeks of the year, with a 4 week holiday closure during the Christmas / New Year period. Families are advised of these dates in fourth term.
The Pre School is CLOSED for all National public holidays and we do not charge for public holidays.
The Pre School is only licensed to have children on the premises between these hours and it is essential that children are dropped off and picked up between these times.
Fees for 2022
Full fee Daily Rate $95.00 (Less with CCS rebates. Please refer to the Centrelink website for the rebate calculator)
Once a position has been offered to you, a Registration fee of $40.00 is payable to ensure confirmation of your position.
This fee covers administration costs associated with the enrolment of your child, and once a position is confirmed you will have your choice of either a broad rimmed or legionaries style Pre School hat.
This fee is non refundable should you withdraw your child, and payable each year your child attends.
Fees are paid fortnightly via direct debit and need to be kept up to date at all times , failure to do so will jeopardise your child's position. Fees are not payable for public holidays or over the Christmas break however they are still payable when a child is absent due to illness, holidays etc.
If necessary, any outstanding accounts will be passed on to the relevant debt collection agencies, along with personal details required to retrieve monies in arrears, and with this a fee of approx 20% will be added to your account.
Enrolment
So how do I enrol?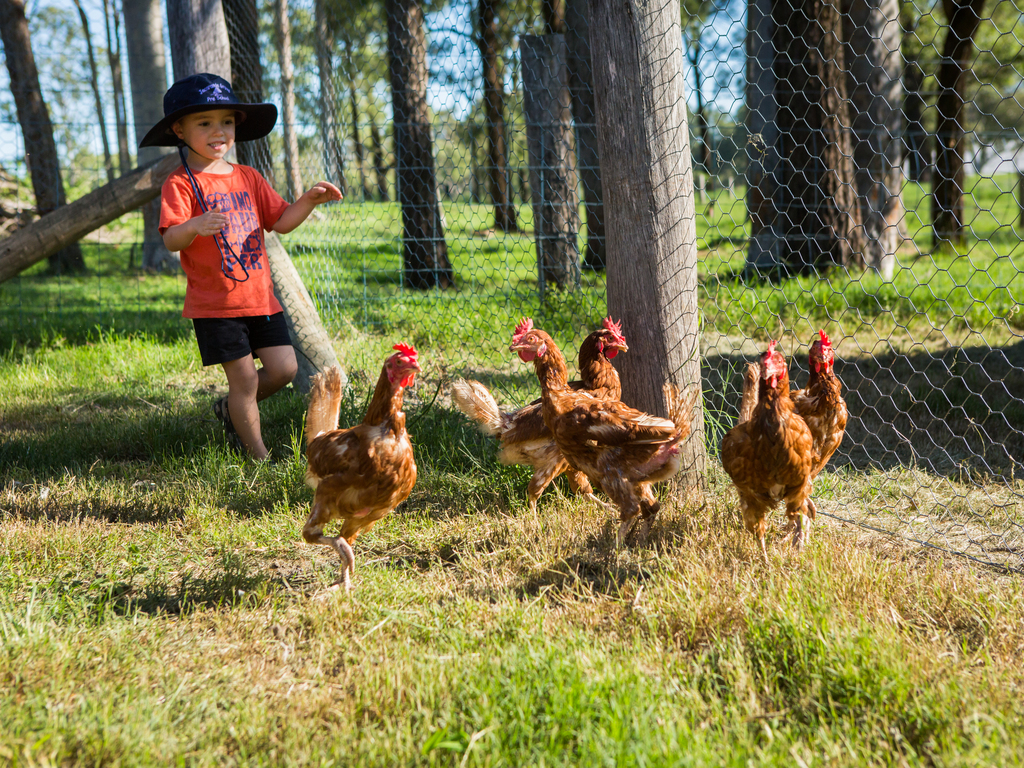 Our enrolment procedure here at Jacaranda Grove starts with parents/guardians completing a waiting list form, which can be found here... Once this is completed and either faxed, posted, emailed or dropped in at the Pre School your child's name is placed in order on the waiting list.
Whilst the name waiting list may indicate a long wait or list of names ahead of you, there may be times where you are fortunate enough to gain a position soon after submitting the form. Positions are offered in order of application however if children ahead of your child are not age eligible or prefer other days than are on offer we keep going through the wait list until the position is filled.
It is recommended to place your child's name on the waiting list as soon as you decide that you would like to attend our service, and as courtesy we would be appreciative if you would let us know if you no longer require the position. It is never really too early to put your child's name down but if you leave it it may be too late!
Enrolment Procedures
Starting out at Pre school is a big step in the lives of young children, and their parents for that matter, so as a measure to encourage a smooth transition into Pre school we invite you to come in for an orientation visit along with your child prior to their start date, to encourage them and to help them prepare for their Pre School experience.
When your child is offered a position at Pre School there are several things which you will need to provide before their commencement date.
Enrolment Form:
You will be required to complete a detailed enrolment form which provides us with some very important information about your child and family. It is essential that all parts of the form are completed, please see staff if you need any assistance.
PLEASE MAKE SURE YOU NOTIFY US OF ANY CHANGES THROUGHOUT THE YEAR!
Immunisation Records:
Parents will need to provide documentation of their Child's immunisation status as required by The Public Health (Amendment) Act 1992. In the event of an outbreak of a vaccine preventable disease in a Child Care Facility all unimmunised children will be required to remain at home for the duration of the outbreak. Blue books are no longer an accepted record of immunisation, we require an ACIR printout which states the immunisation status is up to date.
Birth Certificate:
As documentation of your child's date of birth.
Child and Family CRN numbers:
To claim CCS (Child Care Subsidy) on your behalf we need both family and child CRN numbers and date of birth of Primary Carer. This enables us to lodge an acquittal at the end of each week, sending data to FAO for claiming. Without these details we are not able to "formally enrol" your child into the centre, which in turn does not collect the data to send to FAO. To be assessed and approved for Child Care Benefit please call FAO on 136150.
Registration:
To ensure your child's placement you will need to pay a Registration and Insurance Fee of $40.00 as well as a $100 bond per family. The Registration and Insurance fee covers administration costs associated with the enrolment of your child, and once your position confirmed and fees paid a broad rimmed hat will be issued to your child. This fee is non refundable should you withdraw your child, and payable each year your child attends. Upon commencement of your child's position you will be required to complete a direct debit authority and fees will be deducted form your nominate account each fortnight.